My name is Vanessa Padron, I am a dog groomer/pet stylist in Oakland, California.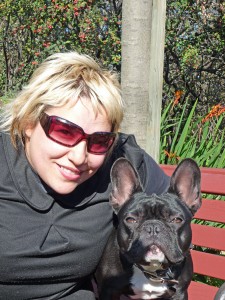 I was raised and lived in Texas until relocating to Oakland, California in February 2007.  I'm not your stereotypical Texan which made my transition to the Bay Area easy.  As an animal lover growing up, I hoped to one day have a occupation that included dogs but somehow didn't seem realistic.   I considered Veterinary medicine but somehow I couldn't cope with the emotional agony of euthanasia.
In 1998, I worked as a groomer's apprentice/bather for a pet corporation as a part time job while I went to college for social studies.  In 2000-2001, I took the next step of attending Nash Academy of Animal Arts in KY going through their scrupulous detailed program with some of the best names in the business learning about health, anatomy, safety and  breed standard haircuts.  During this time of transition, I stayed with the same pet corporation  from July 1998 until January 2007.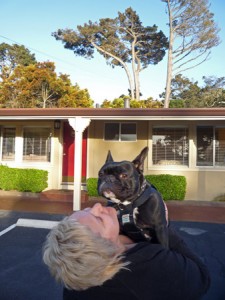 After relocating to Oakland, I've been able to continue my work in the East Bay since 2007.
–Vanessa Padron