Hourly rate of $85
From your appointment time until pets are handed back to owner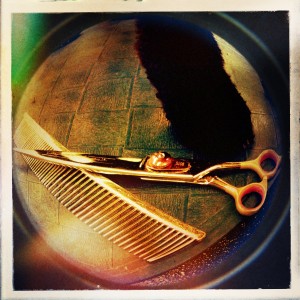 Services your pet will receive includes nail trimming/filing, ear cleaning/plucking, brush-out, massaging bath & facial scrub earth friendly shampoo and conditioner, fluff dry, requested hair cut if desired, teeth brushing
Consultations: With an hair cut or bath appointment, your consultation is complementary. If you would like a consultation only, there's a $10 fee for 15 minute private consultation.
Matted Coats: Maximum dematting time is an hour due to the stress and the discomfort it will undoubtedly cause your pet. I may be able to remove excessive undercoat within reason and tolerance of your pet.
Severely matted coats may require a short clip. This will only be done with your permission.
NO SHOWS OR MISSED APPOINTMENTS:
No shows or missed appointments without a 2 hr notice will require a $40 charge per pet. I reserve your appointment for your pet only passing up other clients for your pet's reservation. In order to make a future appointment after a NO SHOW/MISSED appointment please understand that this fee will be added to the your next visit.